Our Approach
Our approach at Ovid Strategy is a simple one: do more of what works and as little as possible of what doesn't. That may seem like an overly elementary position on business development, marketing, and sales growth, but you'd be amazed by just how many people and businesses fail to follow this principle.
Over the past decade years, we've helped scores of businesses in over 16 different industries get more prospects and clients, more sales and revenue, and–all importantly–more bottom line profits.
To mis-quote legendary football coach Vince Lombardi, "increasing bottom line profits isn't everything… it's the only thing," and everything we do for our clients at Ovid Strategy is done with that one goal in mind.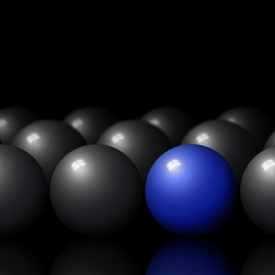 Our Difference
Ovid Strategy is a different kind of consultancy and that becomes apparent immediately once a company decides to partner with us. Unlike other consultancies and advertising agencies, our focus is directed entirely on one thing: results.
More specifically, the one result and metric we're most focused on is an increase in bottom line profits. Every piece of advice we offer and every intervention has bottom line profit growth as its ultimate goal. And everything is tested and measured.
Most importantly, we guarantee our work. Partnering with someone for business development advice can be a worrisome prospect. We try to make it as easy as possible and alleviate your concerns as soon as possible, so you can get back to the business of growing your business and its bottom line immediately.