Business Development Consulting
With hard work, determination, and a little bit of know-how, most people and businesses can see a modicum of success. But is that all you're after–a small amount of success? If you're like most people, you'd answer that question "yes" and move on to whatever else you were doing beforehand. More likely, you wouldn't be reading this page right now, at all.
The fact is, you can achieve exponential growth in your business by coupling the things listed above with strategic planning, high-level tactical execution, and the right amount of focus.
For the past decade, we've been helping our clients grow their business' clientele, sales and revenue, and profitability and overall bottom line profits, by systematically and strategically focusing on consistent improvement in five core areas: differentiation, lead generation, conversion, order value, and purchase frequency.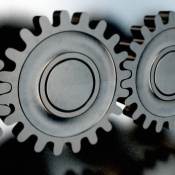 Industries Served
Ovid Strategy was built upon a strong foundation in business to business (B2B) and professional services sales. From that experience, when we started over a decade ago, we catered exclusively to a wide range of B2B organizations and professional services providers including manufacturers, wholesalers & distributors, business services providers, and professional and financial services providers.
Over the years, we've expanded the field of businesses we help, including working with start-ups and companies that sell to consumers (B2C).
Through our extensive experience, we've found that while the goods or services a business may provide its marketplace may change—sometimes dramatically—from field to field, the principles behind growing that business remain constant.